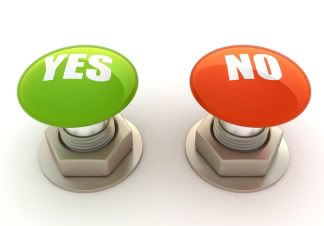 If you're starting an eCommerce website, theres a lot of things you should do and on the other side of the spectrum, there's a lot of things you shouldn't do. Let's list some of the eCommerce do's and don'ts for beginners.
DO: Research before starting an eCommerce business.
DON'T: Start a website without knowing anything about eCommerce or the products themselves.
DO:Â  Read blogs, websites and all resources about eCommerce that can help you build your business.
DON'T: Believe everything you read online. There is misleading information out there.
DO: Reach out and network with some people who you may know already have an eCommerce website and ask for tips.
DON'T: Do not go by what you always hear. It's great to hear tips, but its also important to do your own research.
DO: Have a game plan in place when you launch your eCommerce website and business.
DON'T: Blindly manage a business without any strategy. Won't go too far.
DO: Focus on the most important things at first.
DON'T: Putting off small details can ultimately hurt you in bigger ways.
DO: Â Competitive analysis of what your competitiors are doing in both web design and online marketing.
DON'T: Base your business on someone else's business model. Try to be innovative and stand out in any way possible.
DO:Â  Optimize every single page on your website for search engine and visitors
DON'T: Spam your website with keywords for search engine rankings. Won't work.
DO: Use nice images and more than one to present your products
DON'T: Slack on the content of each and every product page. That's what will sell the product and allow your product pages to rank well in search engines.
DO: Participate in forums that other users may be of great help.
DON'T: Try to do everythin youself at once.
DO: Constantly look at data to figure out key elements to your business.
DON'T: Rely on current trends only, try to look forward as well.
Build the list….what are yours DOs and DON'ts?
Posted in